Child Mind
Lesson series
27 Speakers

Level: Advanced

Study time: 62 hours

Video time: 62 hours

Exams: no
Course overview
62Training Hours
Speakers
Angela Sordano
Maria Laura Fasciana
Valentina Colozza
Laura Rigobello
Francesca Manaresi
Vicky Anderson
Lynne Murray
Daria Vettori
Mark Steege
John Lochman
Judith Solomon
Peter C. Mundy
Pietro Muratori
Mario di Pietro
Fabio Benatti
Diane Philipp
Eli Lebowitz
Daniel Hughes
Eric Youngstrom
Valentina Gaeta
Marco Macciò
Barbara Volpi
Deny Menghini
Sara Micotti
Beatrice Beebe
Joan A. Friedman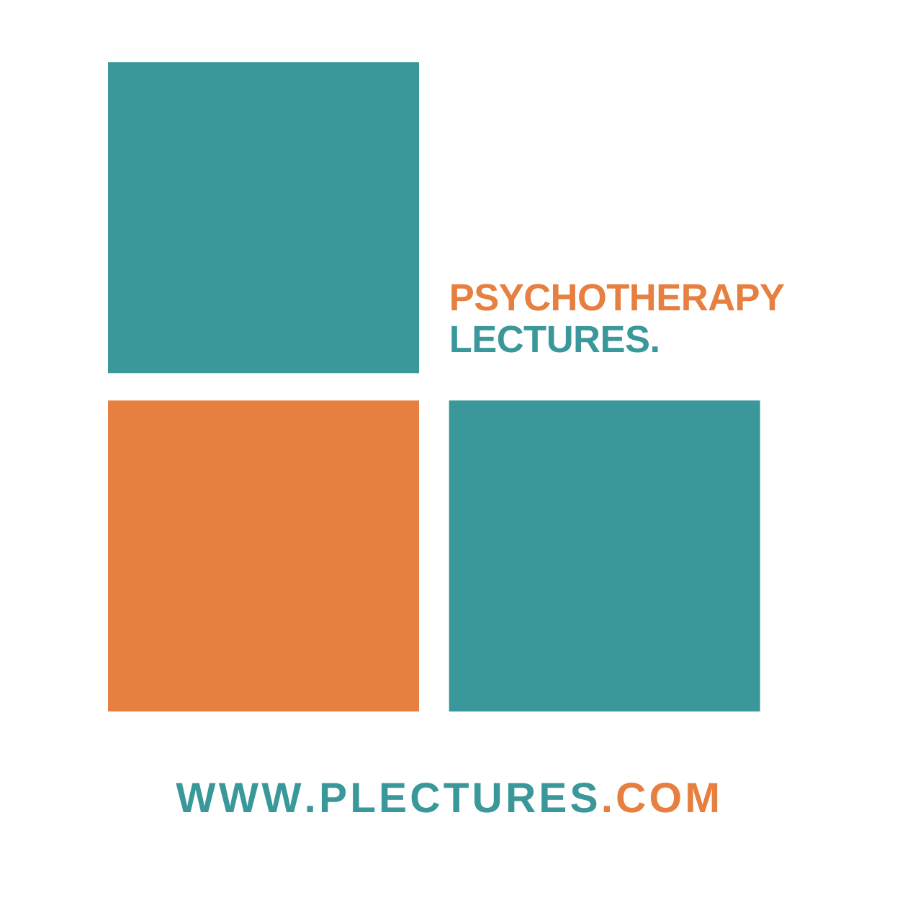 27 Speakers

62 Training Hours

Live Zoom Webinars

You will be able to see the live broadcasts on Zoom and also the recordings for 6 months

Presenters slides available

Certificate of attendance
ONLINE TRAINING

TREATMENT OF PERSONALITY DISORDERS
SCHEDULE
ANGELA SORDANO
The symbolic gaze: methods and techniques for conducting groups of children
Psicologist at the Psychology Service of ASL TO 5 in the area of developmental age, Expert in the subject at the Department of Psychology, University of Turin, for the subject "Theories and Techniques of Group Dynamics", Lecturer at the School of Psychotherapy Coirag for training in Analytical Psychodrama and for the subjects: Evaluation of Group Psychotherapy and Developmental Psychology. Lecturer at the course of Studies in Psychological Sciences and Techniques (Three-year degree), Department of Psychology for the subjects "Techniques for observing behaviour in groups", Lecturer and Supervisor at the IPAP School of Psychotherapy for the subjects Psychodynamics of Groups in the Age of Development and Psychodrama.
Author of numerous texts on the subject of psychodrama, childhood and working with adoption.
MARIA LAURA FASCIANA
Storytelling: the effectiveness of stories in hypnotic psychotherapy with children
Psychologist, family psychotherapist and developmental hypnotherapist. Lecturer in the Masters in Hypnosis organised by the Italian company Milton Erickson and in the Four-Year Specialization Course of the Italian School of Hypnosis and Ericksonian Psychotherapy in Rome.
Teacher in the Four-year Specialisation Course in Psychosynthetic Psychotherapy and Ericksonian Hypnosis at the H. Bernheim School of Verona.
Speaker at numerous conferences in Italy and abroad.
VALENTINA COLOZZA
Il lavoro clinico con le disabilità: un approccio integrato
Psychologist, psychotherapist, interpreter of Italian Sign Language, head of the Association Io Se Posso Komunico. She qualified as a psychotherapist at the family therapy institute 'I.T.R.I.' in Rome, consolidating a theoretical and clinical approach of a systemic family type, carrying out an internship 'behind the mirror' and starting to work immediately with various families.
She uses LIS in the clinical field, not only with deaf patients, but also with non-verbal children and adolescents.
LAURA RIGOBELLO
Attachment and Sensitive Discipline. A parenting support programme
Laura Rigobello, Ph.D, is a psychologist and cognitive-behavioural psychotherapist who works with children, adolescents and families. She is an individual DBT therapist and group skills trainer for patients with borderline personality disorder and their families. She edited the text "Disforia di genere in età evolutiva: Sostenere la ricerca di genere nell'infanzia e nell'adolescenza", (2016) and "Essere genitori postivi. Come mettere fine ai conflitti e riconnettersi emotivamente (2019)". She is a member of the Italian Society for Behavioral and Cognitive Therapy (SITCC) and teaches at "Scuola Psicoterapia Cognitiva SPC" in Verona.
FRANCESCA MANARESI
The CoS model in the prevention and treatment of relational dysfunctions in children
Psychologist and psychotherapist of a cognitive-evolutionary orientation, working for over 30 years with children, adolescents and families. She is president of the ASTREA Association, which works on the prevention of psychological distress and clinical intervention for children. I trained in epidemiological research and specifically in the study for the identification of risk factors for the development of borderline personality disorder and dissociative disorders. She is the Italian contact person for the Circle of Security, a programme for prevention and clinical intervention in childhood. I am lecturer and supervisor in many schools that provide qualification for psychotherapeutic activity.
VICKY ANDERSON
Social competence: theory, assessment and intervention after child brain insult
Prof. Vicki Anderson is Head of Psychology at the Royal Children's Hospital; Invited Professor in the Faculty of Paediatrics and Psychology at the University of Melbourne, and Director of Clinical Science Research at Murdoch Children's Research Institute.
Her studies and clinical interests are in childhood disorders that impact on the brain, including developmental and acquired disorders. Her current research focuses on translating her research findings into clinical practice to optimise the outcomes of cases of children with brain injury.
LYNNE MURRAY
Book-sharing as a privileged intersubjective space: theory, evidence and practice
I studied with Trevarthen at the University of Edinburgh until 1980, and then worked in Cambridge UK as Medical Research Council Senior Fellow and Director of the Winnicott Research Unit. I am a Fellow of the British Academy and I am now Professor Emerita at the University of Reading, UK, and live in Italy. My work has concerned the effects of parenting on child development , and the development of interventions to support parents and child functioning. My recent work has focused on 'book-sharing' in both typical and at risk populations, including clinical conditions and contexts of socio-economic adversity.
DARIA VETTORI
Effects of early deprivation and resilience in adoption
Psychologist and psychotherapist, she has been working for more than 25 years as a clinician and as an individual and group trainer with children, adolescents and families, supervising and collaborating with public and private institutions. In particular, she works in the field of adoption and family fostering, collaborating with Authorised Bodies, Associations and Adoption Services. In recent years, she has led groups aimed at adolescents and adult adoptees and groups on book sharing with adoptive parents.
Author of several publications on adoption, also together with Dr. Massimo Maini.
MARK STEEGE
Functional Behavioral Assessment. Analysis of Private Events: executive skills, thoughts and emotions
Mark W. Steege, Ph.D. is Professor of Educational and School Psychology at the University of Southern Maine. Dr. Steege is a Licensed Psychologist, Nationally Certified School Psychologist, and Board Certified Behavior Analyst-Doctoral. He has published numerous journal articles, book chapters and books focusing on applied behavior analysis methodologies. This presentation will feature content from the 3rd edition of "Conducting School-Based Functional Behavioral Assessments: A Practitioner's Guide (2019).
JOHN LOCHMAN
The Coping Power Program for Youth with Disruptive Behavior Problems
John E. Lochman, PhD, ABPP is a clinical psychologist and Saxon Professor Emeritus of Psychology, and was the founding Director of the Center for Prevention of Youth Behavior Problems (now Center for Youth Development and Intervention) at The University of Alabama. His federal research funding over the past 35 years, and his over 440 publications, have primarily addressed contextual social-cognitive risk factors and intervention research for children with behavior problems. He has participated in the development of prevention programmes such as the Coping Power Program, which use cognitive-behavioural approaches to emotion regulation and social problem solving with children; and behavioural training with parents.
JUDITH SOLOMON
Finding coherence in attachment disorganization: recent advances and clinical implications
Judith Solomon is internationally known for her research and theory building on attachment and caregiving, including her discovery, with Mary Main, of the category of disorganised/disoriented child attachment. She conducted the first longitudinal study of infants in separated and divorced families, and developed important questionnaires and representative measures of child caregiving and attachment. She was awarded the 2018 John Bowlby Award for Contributions in the field of Attachment, by the Bowlby Centre, London, UK.
PETER C. MUNDY
Infant Joint Attention and the Development of Social Cognition
Dr. Mundy is a Professor in the Department of Psychiatry and the MIND Institute at UC Davis, and is President of the International Society for Autism Research (2019-2021). For the past 4 decades, Dr. Mundy has focused on research in developmental psychopathology. His research employs theory and research on typical development to understand neurodevelopmental disorders. In particular, he has studied the early development of joint attention and its relationship to social-cognitive neurodevelopment. Her research was among the first to identify the role of joint attention disorders in the socio-communicative and socio-cognitive phenotype of preschool children with autism.
PIETRO MURATORI
Coping Power, treating and preventing behavioural difficulties
Psychologist and psychotherapist. He is the official Italian trainer for the Coping Power method. He received this title from Prof. John Lochman (University of Alabama) with whom he has been collaborating for many years. He is a clinical psychologist and researcher at IRCCS Fondazione Stella Maris. His clinical and research activities focus on the treatment and prevention of aggressive behaviour in children and adolescents. He is a lecturer at the University of Pisa in the degree courses of Psychology and Education Sciences. She teaches at the Bolognese School of Cognitive Psychotherapy.
MARIO DI PIETRO
Intervention for the disruptive mood dysregulation disorder
Psychologist and psychotherapist, he deals with emotional and behavioural problems in the age of development and with training in clinical and educational settings. After working for a long time in the national health system and collaborating with the University of Padua, he currently carries out clinical activities in the private sector and teaches at various schools of specialisation in psychotherapy. He is the author and co-author of several books, including L'ABC delle mie emozioni (Nuova edizione) (2014), L'intervento cognitivo-comportamentale per l'età evolutiva (2013) and others.
FABIO BENATTI
Dysfunctional family relationships
He graduated in Psychology in Parma in 2005 with a thesis on neuropsychology, completed a master's degree in Psychopathology and Forensic Neuropsychology in 2007 with a thesis on child testimony, completed a PhD in Human Psychobiology in 2010 with a thesis on the interrogative suggestibility of minors in the forensic context and attended a master's degree in Clinical Sexology in 2014 with a final thesis on premature and delayed ejaculation. From a professional point of view, he worked for three years in a psychiatric clinic in Switzerland and in the meantime he started working as a technical consultant in the forensic field (civil, criminal and juvenile). He currently lives in Venice and collaborates with IUSVE.
DIANE PHILIPP
Video feedback for families: Using the Lausanne Family Play tools in clinical contexts
Dr Philipp is trained in adult psychiatry and child and adolescent psychiatry. She completed a fellowship in child and perinatal psychiatry. In addition to writing several articles on young families and transition to parenthood, Dr Philipp is co-author of the book "The Child and the Couple: Understanding and Treating Young Families" (Fivaz-Depeursinge & Philipp, 2014). Dr Philipp has also developed a manualized model of brief family therapy for the infant and preschool population known as Reflective Family Play (RFP; Philipp, 2012; Philipp & Hayos, 2015).
ELI LEBOWITZ
SPACE: Parent-Based Treatment for Childhood Anxiety and OCD
Professor Lebowitz studies and treats childhood and adolescent anxiety at the Yale School of Medicine, Child Study Center, where he directs the Anxiety Disorders Program. His research focuses on the development, neurobiology, and treatment of anxiety disorders. He is principal investigator on multiple funded research projects, and has authored research articles, books, and chapters on child and adolescent anxiety. Dr. Lebowitz's work has been recognized by private and public organizations, including the Brain and Behavior Foundation, the National Institute of Mental Health, and the National Center for Advancing Translational Science.
DANIEL HUGHES
Following childhood relational trauma: creating restorative meaning within the therapeutic relationship
Psychologist in Maine, USA. Specializing in treatment of childhood relational trauma and founder of Dyadic Developmental Psychotherapy. Author of many books and articles. International speaker and trainer of therapists and other professionals in DDP.
ERIC YOUNGSTROM
Solving the Riddle of Mood Problems in Youth. When Is Pediatric Bipolar Disorder?
Eric Youngstrom, Ph.D., is Professor of Psychology, Neuroscience and Psychiatry at the University of North Carolina where he is also Director of the Center of Excellence in Bipolar Disorder Research and Treatment. He is a member of the American Psychological Association (Divisions 5, 12 and 53), as well as the Association for Psychological Science and the Association for Behavioral and Cognitive Therapies. He was a consultant for the fifth revision of the Diagnostic and Statistical Manual (DSM-5) and the International Classification of Diseases (ICD-11). He chairs the Working Group on Childhood Diagnosis for the International Society for Bipolar Disorders, together with the Advocacy Task Force.
VALENTINA GAETA
Differential diagnosis between autism and childhood psychosis
Psychologist-Psychodiagnostic and Cognitive-Behavioural Psychotherapist. She has a degree in Cognitive Neuroscience, a master's degree in clinical and forensic psychodiagnosis at the Cifric Institute in Naples, and a specialisation in Cognitive-Behavioural Psychotherapy at the Skinner Institute in Naples. In 2017, she held a course as ABA behavioural technician and started working on autism and developmental disabilities. Co-author of the book I disturbi psicopatologici nell'infanzia e nell'adolescenza (Franco Angeli, 2020).
MARCO MACCIO'
The Sentimental Child in Participatory Consultation by Dina Vallino
Philosopher, scholar of epistemology and history of psychoanalysis. Trained in Infant Observation, he conducts family observation seminars. He has published with Dina Vallino the book "Essere neonati. Observations in psychoanalysis" and essays on Freud, Melanie Klein, Bion, Ferenczi, Balint, Bick, Infant observation, Infant research. She is president of the Cultural Association Dina Vallino.
BARBARA VOLPI
Prevention of disease in the network in childhood: theoretical aspects and lines of intervention
Psychologist, psychotherapist, works with the Department of Dynamic and Clinical Psychology at La Sapienza University of Rome and is a lecturer at the 2nd level Master on Family Home Visiting. She is a founding member of the Italian Society for Clinical, Research and Intervention on Perinatality (SIRCIP). She is the author of numerous publications, research articles and interventions on Digital Education throughout Italy. Among her recent books, Gli Adolescenti e la rete, Carocci 2014.
DENY MENGHINI
Diagnosis and therapy in children with ADHD. Guidelines and new perspectives for intervention
Deny Menghini, psychologist and cognitive-behavioural psychotherapist at the Complex Operative Unit of Child and Adolescent Neuropsychiatry of the Bambino Gesù Children's Hospital. For years she has been dealing with neurodevelopmental disorders, studying the cognitive processes involved and evidence-based interventions. She carries out clinical and training activities at the ReTe Institute, Research and Therapy in Developmental Age. She has published more than 70 articles in international journals with impact factor and texts in Italian and English on topics such as dyslexia, ADHD and parent training.
SARA MICOTTI
Games, drawings, stories, reveries, dreams. The richness of psychoanalytic psychotherapy
with children, between face-to-face work and online sessions
Sara Micotti, Psychologist, Psychoanalytic Psychotherapist of children, adolescents and adults. Couple and Family Psychoanalyst (PCF). Scientific Director of the Psychotherapy Sector of the Benedetta D'Intino Onlus Centre, Milan. Editor of the magazines 'Comunicare' and 'Interazioni'. Lecturer in the postgraduate course in Perinatal Clinical Psychology at the University of Brescia and the School of Specialisation in Psychodramatic Psychotherapy in Brescia. Author of several scientific contributions, her articles are published in Italy and abroad. She has organised numerous conferences and participated, as a speaker, in Italian and international conferences.
BEATRICE BEEBE
Urgent engagement in 9/11 pregnant widows and their infants: Transmission of trauma
Beatrice Beebe Ph.D. is Professor of Psychology at the College of Physicians & Surgeons, Columbia University; and at the Department of Child and Adolescent Psychiatry, New York State Psychiatric Institute. She directs a research laboratory on mother-infant communication. She teaches at several psychoanalytic institutes. Her most recent book is The Mother-Infant Interaction Picture Book: Origins of Attachment (Beebe, Cohen & Lachman, Norton, 2016). For a decade she directed a pro bono primary prevention project for pregnant mothers and widows of 9/11.
JOAN A. FRIEDMAN
How to cultivate individuality and foster bonding between twins
Dr Friedman is a psychotherapist, and a twin and parent of twin children; therefore professionally and personally qualified to treat twins and their families through the experiences and emotional needs they encounter.
Thanks to her composite training, combined with personal and professional investment, she is the author of several books on the subject of twins, useful for the clinical practice of psychotherapists and other professionals.
6 Speakers

36 Training Hours

Live Zoom Webinars

You will be able to see the live broadcasts on Zoom and also the recordings for 6 months

Presenters slides available

Certificate of attendance
LANGUAGE
ENGLISH

SPANISH

ITALIAN
Personal brand
You will also learn how to put the ideas presented to you into action and build your own personal brand through content marketing.
Guaranteed Security using one of the most advanced encrypted systems on the market.
The information in this page is being processed and encrypted securely using industry-leading encryption and fraud prevention tools.
Created with