DIALOGUE WITH OTTO KERNBERG

Feat Clara Mucci and Alessandro Lombardo
Author: Otto Kernberg

When you sign up you will receive links zoom
Video time: 365 days

Certification


Lesson series
WHAT'S INCLUDED

1 seminars of 1 hours.
Video lessons for 12 months in original language
Book presentation Dr. Kernberg, what is psychotherapy for?



How important is the personality of the therapist?

Can psychoanalysis be a substitute for religion?

Which politicians are the most dangerous?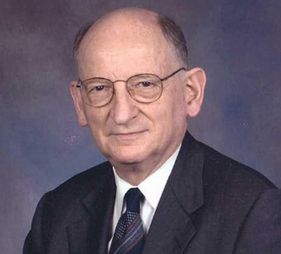 Otto Kernberg was born in Vienna in 1928 and is a psychiatrist and psychoanalyst. Kernberg is originally from Austria, but is a US citizen.

Otto Kernberg has defined his theoretical approach as Ego and Object Relations Psychology, in which the three psychoanalytic models of reference converge. Kernberg, starting from the limits found in the drive theory of Freud, or the inability to give adequate explanations to the complexity of human motivation, referring to the theory of Margaret Mahler, focused on the process of separation-individuation, and that of Edith Jacobson, with the definition of representational world, or images or past experiences from which we derive cognitive maps of the external world, formulated a new theory on personality disorders.
Full Professor of Clinical Psychology at the University of Bergamo
Clara Mucci
Ceo Plectures.com
Alessandro lombardo
Program
Otto Kernberg is the most famous psychotherapist in the world. For the first time, in dialogue with Manfred Lütz, he takes stock of his life here and explains, enriching the conversation with fascinating patient stories, what mental illnesses are and how they are treated. He then talks about principles, God and eternal life. Again, about his adventurous escape from Vienna and the Nazis, and finally about his career in the United States. A few hundred meters from Trump Tower in New York, the most renowned expert on narcissism also speaks out on Donald Trump. In the words of Manfred Lütz: "Kernberg can draw on his more than sixty-five years of experience as a psychotherapist. What really has value and what lacks it in psychotherapy, these are questions that could hardly be answered more competently by anyone than Otto Kernberg."
DIALOGUE WITH OTTO KERNBERG

Feat Clara Mucci and Alessandro Lombardo
Author: Otto Kernberg

When you sign up you will receive links zoom

Sat 15 May 2021, 3 - 4 pm italian hour
Video time: 365 days

Certification


Created with