March 22-28, 2021 | ONLINE EDITION
Trauma and Complex PTSD.
Implications for clinical practice and research
"The conflict between the will to deny horrible events and the will to proclaim them aloud is the central dialectic of psychological trauma"

Judith Herman

Scientific Chair
Vittoria Ardino


Scientific Committee
Christine Courtois
Julian Ford
TOPICS


Diagnostic origins of complex PTSD
Developmental Trauma Disorder
Treatment effectiveness
Therapeutic relationship and complex trauma Treatment of complex trauma in children and adolescents
Trauma-Informed-Care
Advocacy
Important dates
If you are interested in submitting a poster to the TraumaLectures 2021, please send your work at the following email:
[email protected]
by the
Please note that no poster will be accepted after the expiration date.
Why should you submit a poster to the TL 2021?
Posters are an effective way to present and to communicate your research, clinical interventions or other issues concerning professional practices. The three best posters will be awarded during the last conference day.
How to prepare a Poster for the Trauma Lectures 2021
The scientific committee only accepts posters in an electronic format (e-poster) saved in PDF. The poster should be prepared in the Powerpoint templates provided by the TL organising committee and then saved in pdf. There are two templates:
1) A poster illustrating a research work (Model A)
2) A poster illustrating a clinical case, a model of service, an intervention (Model B)

What work is accepted
The scientific committee accepts:
- Posters about completed or ongoing studies.
- Posters about clinical cases or interventions
- Posters about service models

Evaluation criteria

The scientific panel will evaluate the posters on a scale from 1 to 5 (maximum of the total score: 20) according to the following criteria:
1) Effective communication: the poster must demonstrate a clear language so that the content is understandable even without an explanation of the author. The contents must convey a complete description of the project.
2) Balance: the poster should be organised into well harmonised individual parts (text, space, graphs). Excessive text must be avoided.
3) Content clarity: the poster must be easy to read and concise. It should not take more than 10 minutes in total for a potential reader to understand the key points. The content should follow a logical sequence among the parts, avoiding repetitions.
4) Accuracy: the scientific claims should be consistent with research design and methodology. Clinical cases must be described through a clear narrative.
The best posters will be awarded on the 28th of March 2021 from 1pm to 2pm, at the end of the conference.
The first best poster will be awarded with a Free registration to Trauma Lectures 2022
The second best poster will be awarded with a 60% discount on the registration to Trauma Lectures 2022
The third will be awarded with a 30% discount on the registration to Trauma Lectures 2022
What is included in your Trauma Lectures 2021 membership:
42 Live Zoom Webinars

32 Speakers from 6 countries

All webinars recordings available for 180 days

All the slides of the webinars available in the course area

Certificate of participation can be downloaded directly from the site

After registering, you will receive the Zoom link to participate in live webinars. Next, you will find the webinar recordings here in the course area.
Webinar Recorded
You can see all webinar recordings for 180 days
INTRODUCTION
Current psychotraumatology recognises the importance of addressing the effects of cumulative, prolonged, interpersonal trauma and their clinical manifestations that most often refer to complex post-traumatic stress disorder. Firstly described by Judith Herman in 1992, Complex Post-Traumatic Disorder is now recognised in the ICD-11. Research has been progressively outlining symptom patterns, including disruption of self-organisation, a negative self-image, interpersonal vulnerabilities in addition to the core symptoms of PTSD - re-experiencing, avoidance, and a sense of constant threat. The conference aims to address the key research and clinical issues exploring the gaps between evidence and practice at the individual and systemic levels with an attention to trauma-informed health and social care policies. To date, a great number of traumatised people still do not have access to adequate care and the possibility of making empowered choices of their treatments, including multidisciplinary professional training, integrative interventions, trauma-informed care implementation into the care system.


TRACK - Clinical Track - the track groups presentations of ideas, models and reflections about clinical practice across the lifespan. the synergy between research and practice is also highlighted; Research Track -the track groups presentation about current research, evidence-based guidelines, clinical trials. Advocacy Track -the track presents advocacy initiatives and survivors' perspectives about their experience of care Services Track - The track presents the state-of-the art of trauma-informed health and social care policies and services.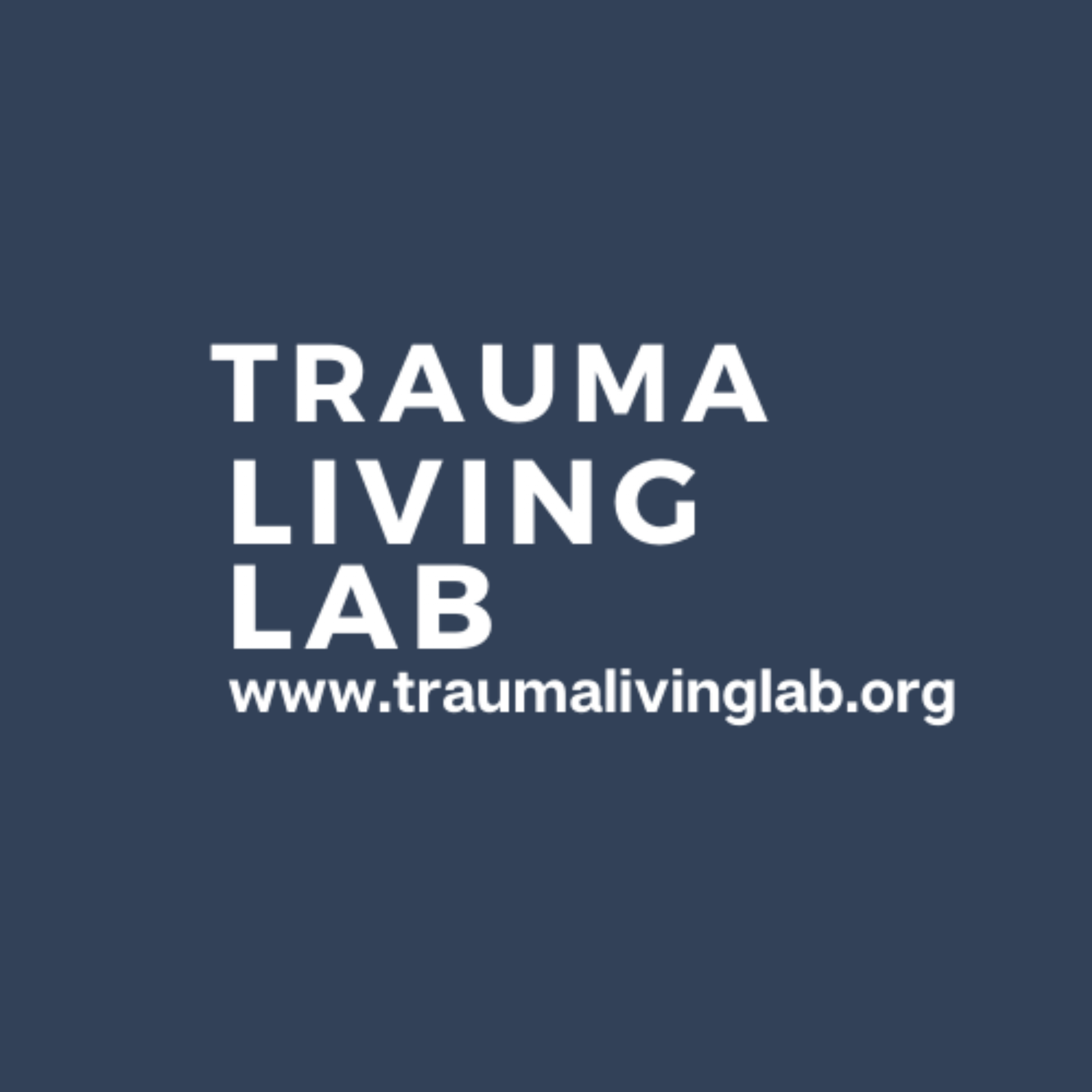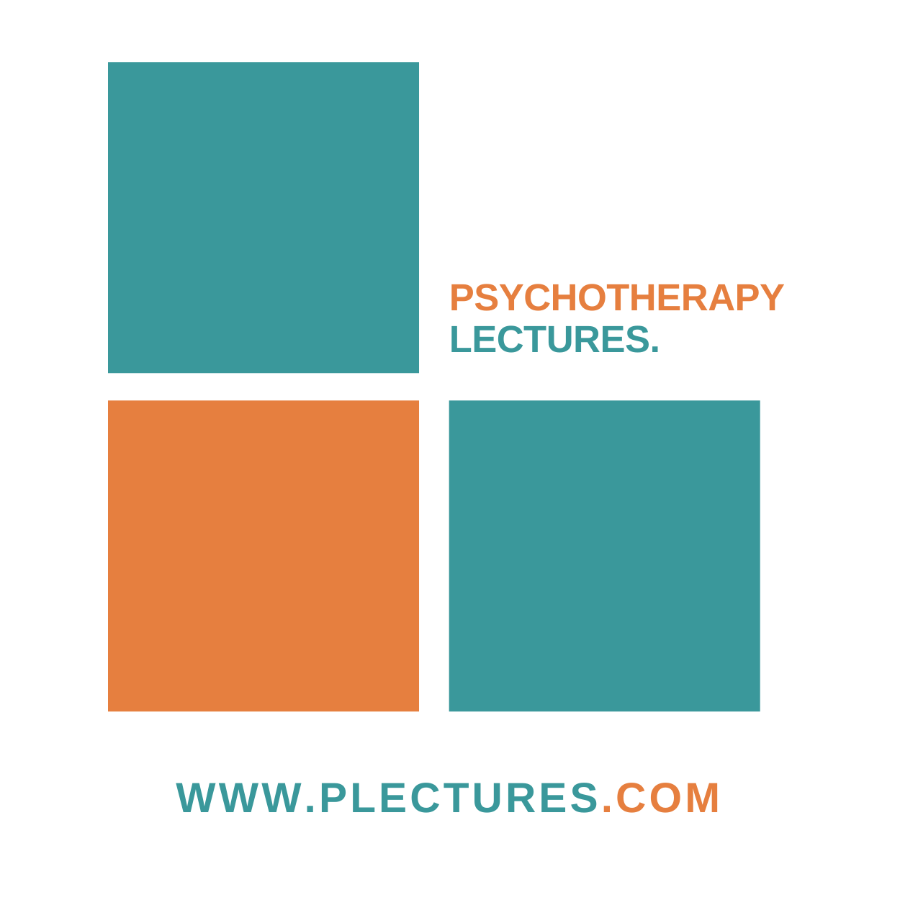 TRAUMA LIVING LAB
Trauma Living Lab is a think tank that promotes Training, Research and Sharing of multidisciplinary knowledge in the field of psychological trauma.
A laboratory in "becoming" where knowledge is co-constructed with and through professionals and people who are in contact with trauma and its consequences.
TRAUMA LIVING LAB - TRAUMA LECTURES 2021
SPEAKERS TRAUMA LECTURES 2021
Bessel Van der Kolk
USA

Bessel van der Kolk is a psychiatrist, author, researcher, and educator based in Boston, USA. Since the 1970s, his research has focused on post-traumatic stress. He is the author of the New York Times best seller, The Body Keeps the Score (Il corpo accusa il colpo, 2014, Raffaello Cortina).
Julian D. Ford
USA
Julian D. Ford, Ph.D., A.B.P.P. is a board certified clinical psychologist and Professor of Psychiatry and Law at the University of Connecticut where he directs two Treatment and Services Adaptation Centers in the National Child Traumatic Stress Network: the Center for Trauma Recovery and Juvenile Justice and the Center for the Treatment of Developmental Trauma Disorders.
Vittoria Ardino
Italy
President of the Italian Society for the Study of Traumatic Stress and professor of Psychology of Emergencies and Trauma at the University of Urbino, she trained in psychotraumatology in Canada and England where she taught forensic and clinical psychology at London Metropolitan University directing the Master in Forensic Psychology accredited by the British Psychological Society.
Kathy Steele
USA


Kathy Steele, MN, CS, is Clinical Director of Metropolitan Counseling Services in Atlanta, USA. She is a past President of the International Society for the Study of Trauma and Dissociation (ISSTD). She has received numerous citations and awards for her work in the field of complex trauma and dissociative disorders. She is coauthor of the volume Ghosts in the Self.
Christine Courtois
USA
Christine A. Courtois, Phd, ABPP, holds a degree in counseling psychology from the University of Maryland and is a licensed psychologist in DC and MD. Dr. Courtois has received international recognition for her work on the effects of incest, child sexual abuse, complex traumatic stress disorder, and other types of trauma and has received awards from numerous organizations
SCHEDULE TRAUMA LECTURES 2021
Judith L. Herman
USA
Judith Lewis Herman (1942) is an American psychiatrist, researcher, teacher, and author who has focused on understanding and treating incest and traumatic stress. Herman is professor of clinical psychiatry at Harvard University Medical School and director of training at the Victims of Violence Program in the Department of Psychiatry at Cambridge
Joseph Spinazzola
Italy
Joseph Spinazzola is a clinical researcher, organizational trainer, and practicing clinical psychologist specializing in the assessment and treatment of complex post-traumatic stress in children and adults. Dr. Spinazzola is the executive director of the Foundation Trust, an adjunct professor at Richmont Graduate UniversityJoseph
Cardiff
Jon is a practicing psychiatrist and professor of psychiatry at Cardiff University. He is director of the All Wales Traumatic Stress Quality Improvement Initiative. He developed his interest in post-traumatic stress disorder (PTSD) during his time as a psychiatrist in the British Army.Jon is a practicing psychiatrist and professor of psychiatry at Cardiff University. He is director of the All Wales Traumatic Stress Quality Improvement Initiative.
Luca Milani
Italy
Collaborator of C.Ri.d.e.e. (Research Center on Developmental and Educational Dynamics) of the Catholic University of Milan, directed by Prof. Paola Di Blasio. Member of the Research Units on the Psychology of Trauma and Creativity of the Department of Psychology, Catholic University of Milan.
Marinella Malacrea
Italy
Marinella Malacrea is a child neuropsychiatrist and family psychotherapist. From 1980 to 1983 she was part of the staff of C.A.F. (Centro Aiuto alla Famiglia in Crisi) and from its foundation (1984) to 2003 on the staff of CbM (Centro per il Bambino Maltrattato e la cura della crisi familiare).
Bruno Intreccialagli
Italy


Psychiatrist, Psychotherapist, Teaching Member of the Italian Society of Cognitive and Behavioral Therapy (SITCC), Founding Member and Head of the II Center for Cognitive Psychotherapy - Rome.
Giuseppe Craparo

Italy

Giuseppe Craparo is PhD in Psychology, psychotherapist, psychoanalyst and professor of Clinical Psychology at the Faculty of Science of Man and Society of the University "Kore" of Enna. He is also a founding member of the Italian Society of Clinical Psychodiagnostics (SIPDC).
Margaret Blaustein
USA

Margaret Blaustein is a practicing clinical psychologist whose career has focused on understanding and treating complex childhood trauma and its aftermath. She is the founder and director of the Center for Trauma Training in Massachusetts.
Paris Goodyear-Brown
USA
Paris Goodyear-Brown, LCSW, RPT-S, is the creator of the TraumaPlay™ model as well as the founder and clinical director of Nurture House and Executive Director of the TraumaPlay™ Institute. She is internationally known as both a speaker and clinician. She has been working on trauma and problematic attachment in childhood for more than 25 years.
Delphine Collin-Vezina
USA
I am the director of the Center for Research on Children and Families at Mcgill University, a licensed clinical psychologist, a full professor at the Mcgill School of Social Work, and an associate member of the Department of Pediatrics.
Thanos Karatzias
UK
Professor Karatzias, is the Director of Research in the School of Health and Social Care at Edinburgh Napier University, UK, and Clinical and Health Psychologist at the Rivers Centre for Traumatic Stress, Edinburgh, UK.
Evaldas Kazlauskas
Lithuania
Professor Evaldas Kazlauskas is a clinical psychologist and an expert on trauma and stress-related disorders in his country. Evaldas is the founder and head of the Center for Psychotraumatology at Vilnius University in Lithuania.
Ana M. Gomez
USA

Ana M Gómez, MC, LPC is the founder and director of the AGATE Institute in Phoenix, AZ. She is a member of the EMDR Institute and an EMDR-IBA trainer. She is a psychotherapist, author and international speaker on the use of EMDR therapy with children and adolescents with complex and developmental trauma, as well as generational wounds and dissociation.
Guia G. Masetti
Italy

Dr. Guffanti is a statistical geneticist with expertise in whole-genome association studies to identify genetic risk factors for complex disorders and computational genomics approaches to characterize the role of non-coding regulatory elements in the neural genome of psychiatric disorders
Cathy Kezelman
Australia
Dr Cathy Kezelman AM, is a clinician, who has a lived experience of complex trauma. She is President of the Blue Knot Foundation - National Centre of Excellence for Complex Trauma, an Australian NGO working to enhance recovery and build resilience for the more than 1 in 4 Australians who have experiences of complex trauma.
Lucille Allain
UK
Dr. Lucille Allain is Associate Professor and Head of Department, Mental Health and Social Work at Middlesex University. She is a Senior Teaching Fellow and a co-director of the Centre for Coproduction in Mental Health and Social Care
Robert Muller
USA

Robert T. Muller, PhD from Harvard, has been on faculty at the University of Massachusetts, and is currently at York University in Toronto. Dr. Muller is a Fellow of the International Society for the Study of Trauma & Dissociation (ISSTD) for his work on trauma treatment.
Annette Greenwood
USA

Annette Greenwood is an associate psychologist with the Health and Care Professions Council, specializing in psychological trauma and staff well-being. She is an associate member of the BPS and is chair of the Crisis, Disaster and Trauma (CDT) section of the BPS and an appointed member of the UKPTS board of directors.
Soraya Seedat
South Africa

Soraya Seedat is a distinguished professor of psychiatry and executive director of the department of psychiatry at Stellenbosch University. She holds the South African Research Chair in Post-Traumatic Stress Disorder funded by the Department of Science and Technology and the National Research Foundation.
Nicky Lambert
UK
Nicky Lambert is an Associate Professor at Middlesex University, where she is Director of Teaching and Learning for Mental Health and Social Work.
Cathy Malchiodi
USA

Cathy Malchiodi, PhD, LPCC, REAT, is a psychologist and expressive arts therapist specializing in the treatment of traumatic stress for more than three decades. She is the executive director of the Trauma-Informed Practices and Expressive Arts Therapy Institute
Deborah Lee
USA
Dr Deborah Lee is a Consultant Clinical Psychologist, Head of Berkshire Traumatic Stress Service and South Central Complex Treatment Service for Veterans. She is also an honorary Associate Professor at University College London.
Monica Agnesone
Italy
Dr. Monica AGNESONE, psychologist, specialist in Clinical Psychology Head of the Corporate Psychology Unit at the ASL Città di Torino of the Piedmont Region. For over 25 years, she has been involved in Hospital Psychology activities and coordinates the Health Psychology Service
Deborah Morris
Italy
Deborah is a consulting clinical psychologist and currently leads St. Andrew's Research and Conference Program on Complex Development and Trauma, which focuses on the needs of marginalized sectors of society. The program has a portfolio of over 30 active projects.
Elanor L Webb
USA

After graduating with her bachelor's and master's degrees in clinical psychology and research, Elanor initially joined St. Andrew's, working in the Center for Research and Innovation on a variety of projects. She now works in the Complex Trauma and Development Program as a Senior Clinical Research Assistant Psychologist within the Academic Center.
Federico Boaron
Italy

Psychiatrist, psychotherapist. He worked first in hospital and territorial psychiatric services, then since 2015 in the REMS of Bologna. Currently Director of the O.U. of Forensic Psychiatry of the AUSL of Bologna and Health Manager of the REMS.
Maria Grazia Fontanesi
Italy
Psychologist, Psychotherapist, Specialist in Clinical Criminology, has worked for 15 years at the Judicial Psychiatric Hospital of Reggio Emilia actively participating in the process of closure and the transition of construction and activation of the REMS.
Maria Paola Boldrini
Italy

Psychologist Psychotherapist, Specialized in Cognitive Behavioral Therapy at Studi Cognitivi SpA, with additional training in the treatment of post-traumatic and dissociative disorders ranging from EMDR to Sensorimotor Psychotherapy.
Amit Shrira
Israel
Amit Shrira is a full professor at the Interdisciplinary Department of Social Sciences at Bar-Ilan University. He serves as the deputy chair of the department and supervises the Social Sciences track in the MA Gerontology program. His research program is focused on late life effects of massive trauma and its intergenerational transmission
Cherie Armour
UK

Cherie Armour is a Professor of Psychological Trauma and Mental Health in the School of Psychology at Queens University Belfast. Professor Armour is the Director of the Research Centre for Stress, Trauma, and Related Conditions (STARC).
Stephen Porges
USA
Stephen W. Porges, Ph.D. is Distinguished University Scientist at Indiana University where he is the founding director of the Traumatic Stress Research Consortium in the Kinsey Institute.
Noreen Tehrani
UK
Noreen is a chartered occupational, counselling, health and coaching psychologist. She formed her own company in 1997 to assist organisations deal with a wide range of psychological problems including long term sickness absence, stress, bullying and trauma.
Gerardo Lupi
UK
Gerardo Lupi is Director of Sociology at the Azienda USL of Bologna. He deals with social-health integration and data collection in the areas of People with disabilities, Elderly and Minors. He is currently coordinating the Covid Task Force on Minors for the management of screening and issues related to communities for minors and mothers with children.
Laura Vasini
Italy
Psychologist, Psychotherapist. Certified BFE (Biofeedback Federation of Europe). Trained in PBD-E, EMDR and Sensomotor Psychotherapy. She has worked 15 years in hospitals with people suffering from organic pathologies with high emotional load.
Guaranteed Security using one of the most advanced encrypted systems on the market.
The information in this page is being processed and encrypted securely using industry-leading encryption and fraud prevention tools.
Created with